So he popped the question and you said yes! Now you're planning one of the most important days of your adult life and are overwhelmed with the decisions. From the DJ and entertainment, the venue and the decor, from the theme to the dress… the choices are mind boggling! For all those wedding decisions to be made, the most important by far, is choosing the perfect wedding photographer. Why do I say this? For one, I'm a Wedding Photographer based in the Tampa area, so of course that's how I feel! Seriously though, in ten years, all those other decisions and details will fade away in our memories and the only reminders will be those photographs. The wedding photographer takes on a huge role on your wedding day and during your wedding planning process. They are there to help you plan and make sure the day goes smoothly, capture your big moments, and give you gorgeous photos that tell the story of your day so you can relive it and pass the photos on to future generations. This article assumes you have found several photographers whose work you like and that are within or near your budget. I will touch on two areas of choosing a wedding photographer; the technical stuff which will help you choose a good wedding photographer, and the stuff that will help you choose the perfect wedding photographer for you.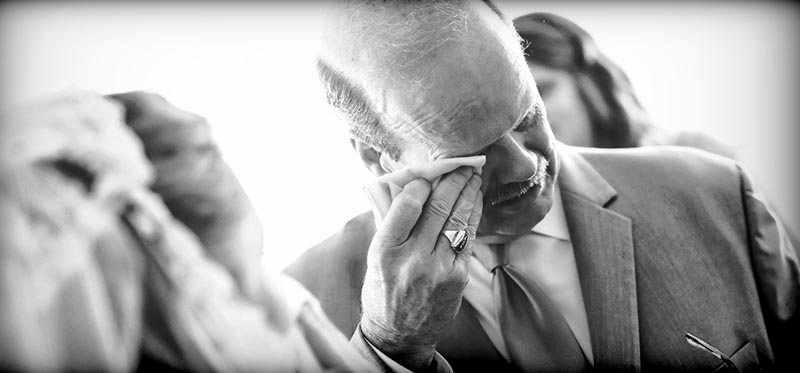 Technical Questions To Ask Your Wedding Photographer And Why
---
Do you carry liability Insurance?
Some venues require your photographer to have this insurance and all pro photographers will have it. If the answer to this question is "No" then you immediately know this photographer is not a professional.
How are you going to ensure the safety of my images? (meaning are you going to back-up your images in case your computer crashes?)
This is soooo important and something that I am a psycho about. The moment I return from a wedding, photos are downloaded to four locations; two different hard drives, an in-house network hard drive, and the cloud. Maybe a little overkill, but I have the peace of mind (as do my clients) that I will never lose any wedding photos.
How many Weddings have you photographed?
Personally feel that you are not a true wedding pro photographer till you have at least 50 weddings under your belt and I could make a good argument for that number being closer to 100. Personally, I have shot over 800 weddings and I have learned something from each and every one.
Are you going to use flash and are you familiar with using Off Camera lighting ?
Natural light is, by far, the most beautiful and flattering lighting, and should be used as much as possible. However, most wedding receptions are very dark and your photographer should be familiar with, and have, all necessary off camera lighting. Again, if he is a pro, he will.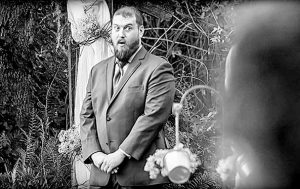 Will there be a contract?
The answer better be yes. It protects you as well as the photographer.
Do you only shoot weddings?
Here is my view. Would you want your general practitioner to perform heart surgery on you? Of course not! You want a specialist! I have specialized in wedding and engagements for over 12 years!
Have you ever shot at my venue before?
While this is not as important as some of the other question, being familiar with the venue does help. If I am shooting at a new location I will research other photographer's work at that location as well as walk-through the venue and surrounding area to familiarize myself with the lighting and all the possible areas that might be great for photos.
How many photos will I get back?
The number of photos that you get back will vary with many factors; length of time your photographer is there, how much detail there is, and how much is going on. Typically my clients receive 400-600 images for a full day wedding package but I have returned over 1,000 for a number of weddings. Why should anyone put a cap on the number of images?
Will the photos be retouched/edited and color balanced?
"All of the above" should be the answer of any pro to the editing question, however you may get a photographer that only edits a certain number like 25 or 50. I edit every final image you receive, whether that number is 400 or 1,000.
What is exactly included in your packages?
Any pro photographer should itemize, in detail, everything you will receive in you wedding package in your photography agreement.
Do you have a backup photographer who will shoot the wedding if you are sick and unable?
This is very important, especially for your peace of mind. I have at least 6 pro photographers on staff at any given time and everyone of them has and does shoot weddings as the lead photographer. While I have never missed a day wedding in over 800 weddings, I know that I have plenty of back-up should something ever happen.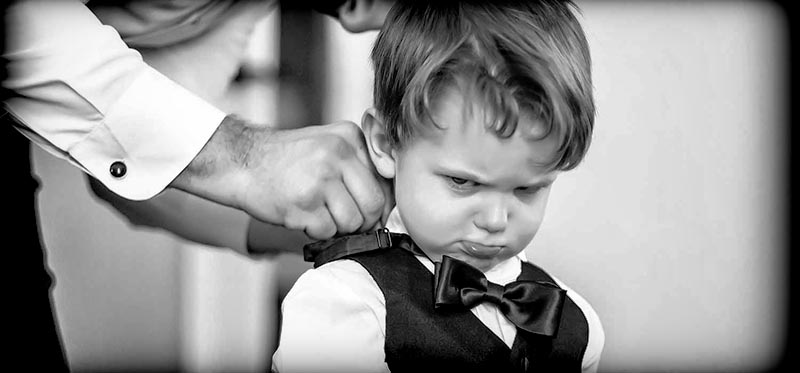 The Important Questions To Find The Perfect Wedding Photographer For You
---
I believe you should absolutely love your photographer, not only for their work, but for who they are as a person and why they do what they do. This is a vendor that's going to be pretty involved in the wedding planning process and sometimes you'll be with your photographer more than your new husband/wife on the wedding day. The photographer is responsible for telling the story of your day, so while you are at consultations it is important that, not only do you ask the recommended basic questions (above), but you also take the time to get to know the photographer and to see if you guys click.
What is your photography style?
This answer could be high fashion, traditional, classic, portraiture…etc. Make sure their style jives with the photos you imagine. I am a bit of a hybrid between journalistic and creative. I take photos to tell the story of your day and capture the emotions as they happen in a candid way but strive to produce beautiful, artful photos using the skills I have accumulated over the years.
Can I see entire wedding albums?
Of course every photographer is going to put their best work on their website or in their portfolios. But does the photographer get lucky every once in a while or will all the photos of your wedding be gorgeous? The only way to make sure that every one of your photos will be beautiful is to look at multiple, complete weddings and see all the images. I have almost 200 complete weddings available online so my prospective clients can see that every photo, from the rings to the exit will be perfect.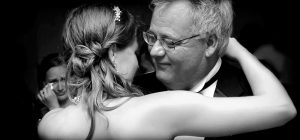 What is your favorite part of a wedding day?
This can give you a good idea of the emotional investment your photographer has in every wedding. My favorite part is the first time the bride's father sees her in her wedding dress. I have two daughters and just the thought brings tears to my eyes.
Why did you become a wedding photographer?
This can give you an idea of what motivates them to do what they do. Are they in it for the money? Or do they love weddings? Personally I chose wedding photography because of all the emotions that abound at weddings and the challenge of capturing those emotions in photos. There is something amazing about being able to photographically tell the story of two people in love while there surrounded by all the people that love them!
What do you like to do in your free time?
Do they play sports? Do they take dance lessons? Spend time with family? Climb mountains? Play in a band with some friends? Make furniture? Having stuff in common with your wedding photographer can really make the time you spend with them more comfortable and interesting.
I know this looks like a lot of questions to ask your potential photographer, but your Wedding Day is so special and you should want it to be as perfect as possible. Hiring the best Professional Wedding Photographer you can afford should be a priority rather than hiring someone that calls themselves a photographer because they have a website and a camera. I have seen too many times, a couple trying to save money on their Wedding, hire a Wedding Photographer that was not a professional only to be disappointed in the images of their wedding, or not receive their images at all because they were not backed up properly. If you look at these consultations as more of like a date where you are seeing if you not only trust them, but like them too, you'll be able to make an easier decision when it comes to choosing a wedding photographer for your big day.